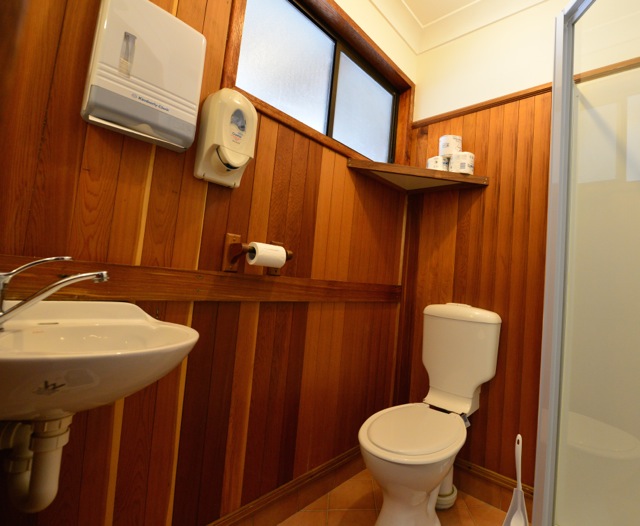 Attunga (Main Site)
The main campsite accommodates around 140 people in comfortable, modern cabins. Most are cedar lined, with polished timber floors, many with en suite.
capacity
up to 140 in cabins plus caravans and tent sites
catering
fully catered
Family Cabins
There are 9 Family Cabins with private en suite facilities. They have a double bed with single bunk above and a double bunk, sleeping a total of up to 4 people in each room (5 counting the double bed as two). These are cabins A1 to A5 and B1 to B4). Up to 45 people can be accommodated in Family Cabins.
Courtyard Cabins
There are 9 Courtyard Cabins. They have 3 double bunks sleeping a up to 6 people per cabin. These are Cabins A6 through A10 and B5 through B8. Up to 54 people can be accommodated in Courtyard Cabins.
On request, any of the Family and Courtyard cabins can be combined by unlocking the connecting security door. This can create up to 9 en suited Group Cabins sleeping up to 11 in each room, 6 in one side and 5 in the other. Up to 99 people can be accommodated by these rooms when in Group Cabin configuration.
Bunk Room
There is a large bunk room B9. It has 7 double bunks sleeping up to 14 people.
Glamping in our Outback Tents
There are two large permanent tent cabins. They have 8 double bunks, sleeping up to 16 people each. These are a luxury tent with a private deck area and great atmosphere.
Tent & Caravan Sites
Directly adjacent to the main site are a number of tent and caravan sites with shared toilet/shower facilities, water on tap and caravan standard 15A power outlets.