Zip Lines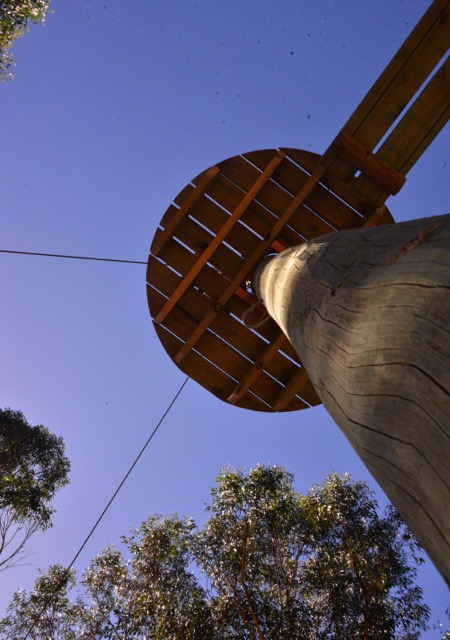 All sections now certified & OPEN!!
Our new zip lines take you though the native eucalyptus tree tops in a multi stage course with increasing levels of difficulty.
Treetop Fox Circuit (premium)
Fox 1
Starts off from the Treehouse at camp, zipping down through the gully for 120 metres landing on an elevated platform.
Connect to Fox 2 by walking across a 12m skybridge (high ropes element) to another elevated platform where fox 2 begins
Fox 2
From there you'll glide for 90m out to the cliff edge, landing on an elevated circular platform perched high above the valley floor, on the edge of a steep cliff
Fox 3
Starting from that elevated platform, Fox 3 takes you 100m across a steep gully above the tree tops down to the ground on the opposite side
Valley Fox (signature)
NOW OPEN!
Begins from a cliff edge perched high above the escarpment with breathtaking views across the valley. This is not for the faint hearted.....it is certainly one of the most stunningly located flying foxes you'll experience.
From the start position, looking out into the distance you can only just see the end point deep in the valley on another cliff edge. Imagine running off the cliff edge as the zip line cable takes your weight and you clear the edge, opening up spectacular views straight down to the valley floor below and out to the horizon.
The zip line quickly picks up speed as you plunge down into the valley over the tree tops reaching speeds of up to 50km per hour, before rapid deceleration ends your 300m journey.
Great adrenaline rush!
FEATURING
Over 600 meters of zip lines
Increasing degree of challenge with each
Continuous belay system to prevent accidental disconnection
Be sure to ask about including a zip line activity session in your next stay at Attunga.