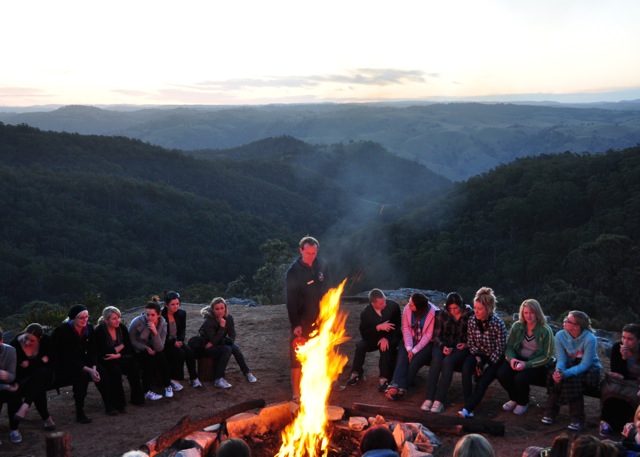 We love partnering with youth groups to create unique camp experiences.
We only take one group at a time in the main camp site so your group will get the experience of being all alone on a 300 acre property surrounded by tens of thousands of acres of national park just you and your group alone in a truly beautiful place.
There's lots of activity choices to keep the group engaged as well as a variety of lookouts and mountain top locations to take in a spectacular sunrise or sunset where you'll likely be the only people for more than a kilometre around.
Most of our site development choices have been made with youth groups in mind, including unique activities like the Powerfan and rugged bush walks like the Cave walk.
Our interns are similar age to most youth staff and would welcome the opportunity to get involved in your programs, sharing and testimony times, running night games and activities and helping you feel at home in as many ways as possible.
Come for a site visit and check out what Attunga has to offer.