Outdoor Amphitheatre & Stage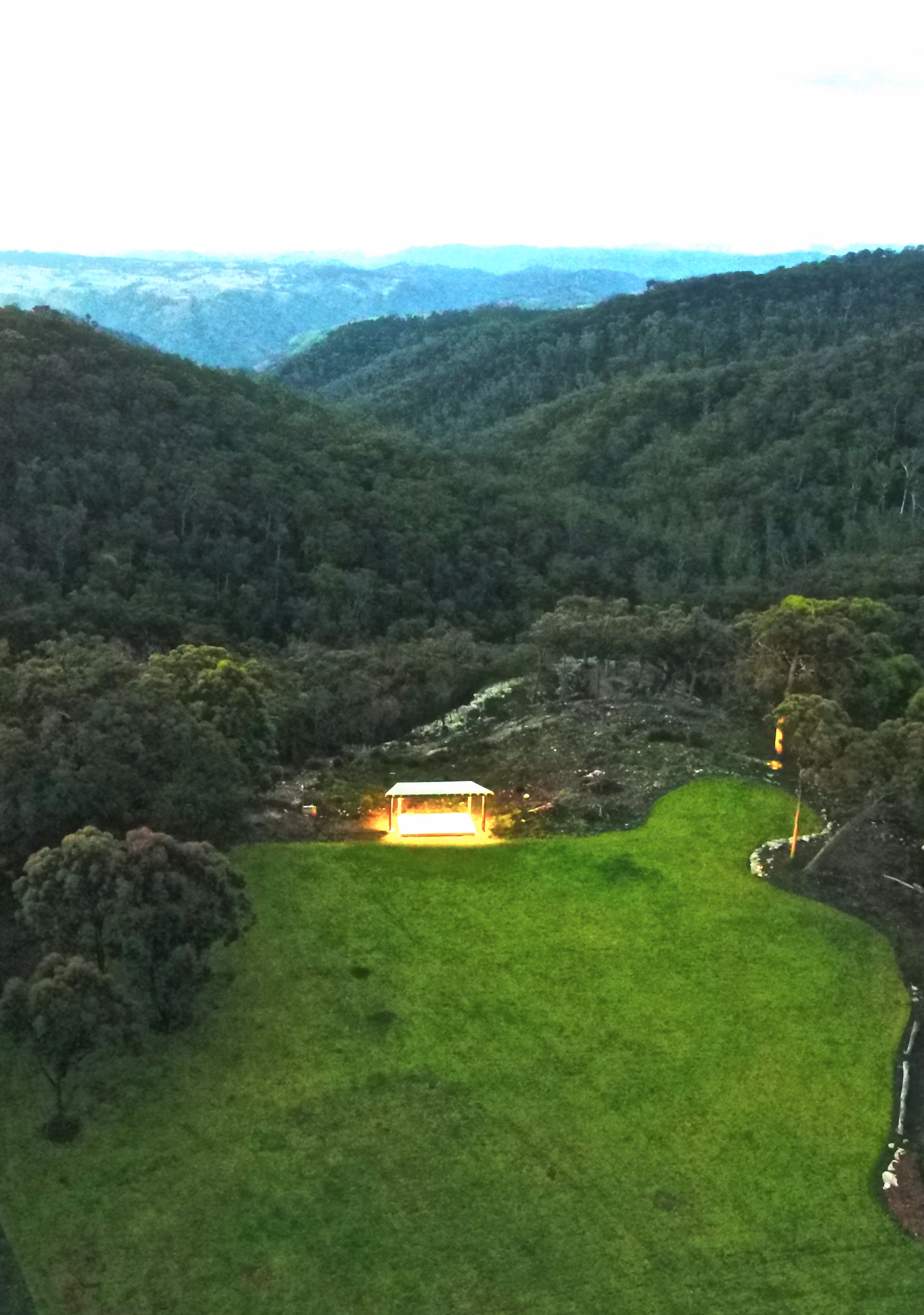 Awe Inspiring
It's hard to adequately describe how awe inspiring this place is. Imagine your group gatherings here listening to speakers, teaching sessions, music and performing arts or just quiet reflection and journalling time.
There's nothing quite like it. Our outdoor Amphitheatre can accommodate thousands of people yet still feels intimate for those gathered around the stage or sitting in small groups on the grass.
Located just a short easy walk from the main camp centre
Stage
The stage is perched right on the cliff edge with spectacular views as a backdrop. It has power and broadband internet for streaming can be arranged if required.
Lighting
There's direct and ambient lighting for evening events.
Sound
There's a Sonos music system with Bose FreeStyle in-ground speakers surrounding the grassed area for tasteful, ambient open-air sound.