Meet our Horses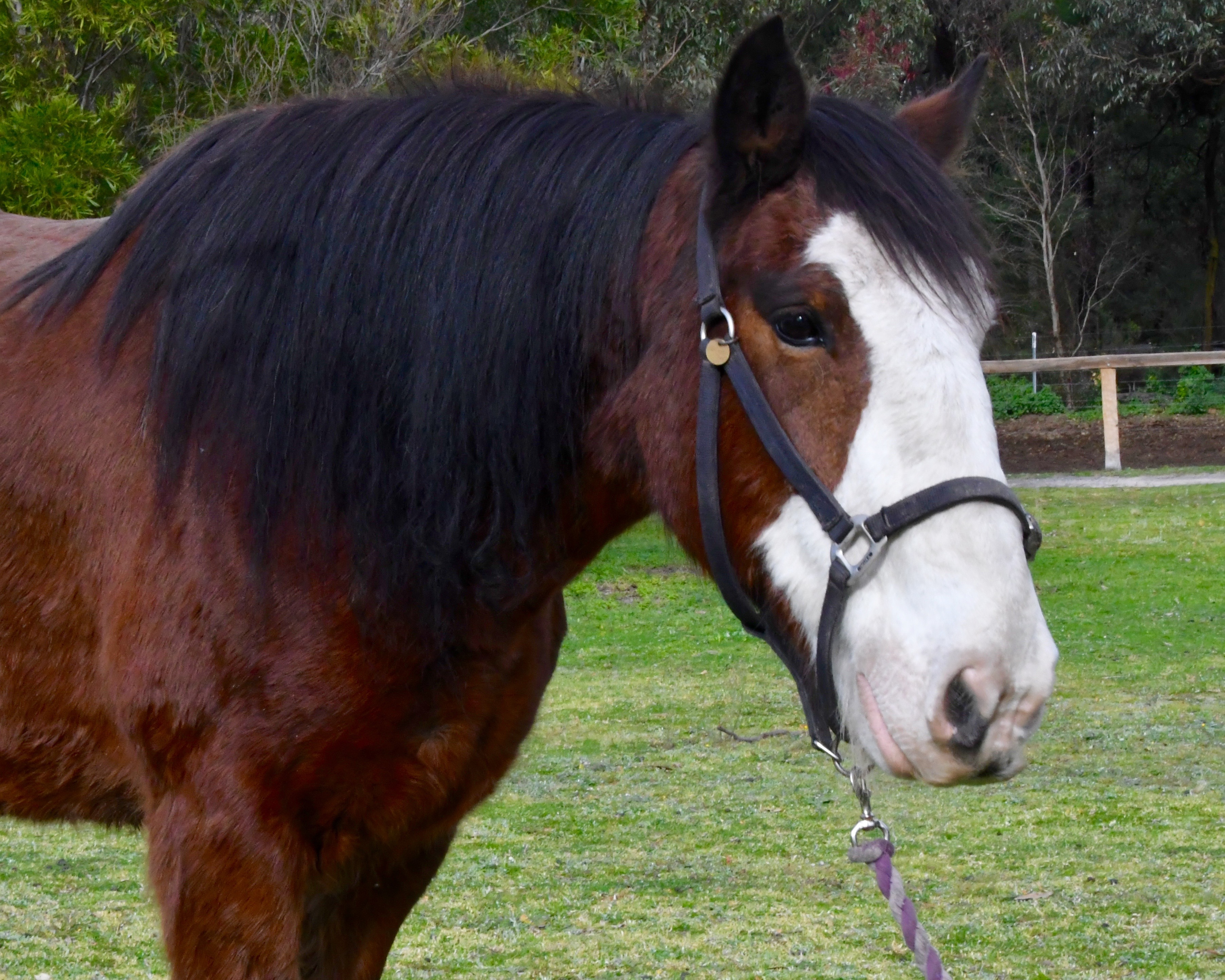 Samson
Samson is one of our biggest horses at 16.2hh. He is a 17 year old Clydesdale, and is our Mr Photogenic.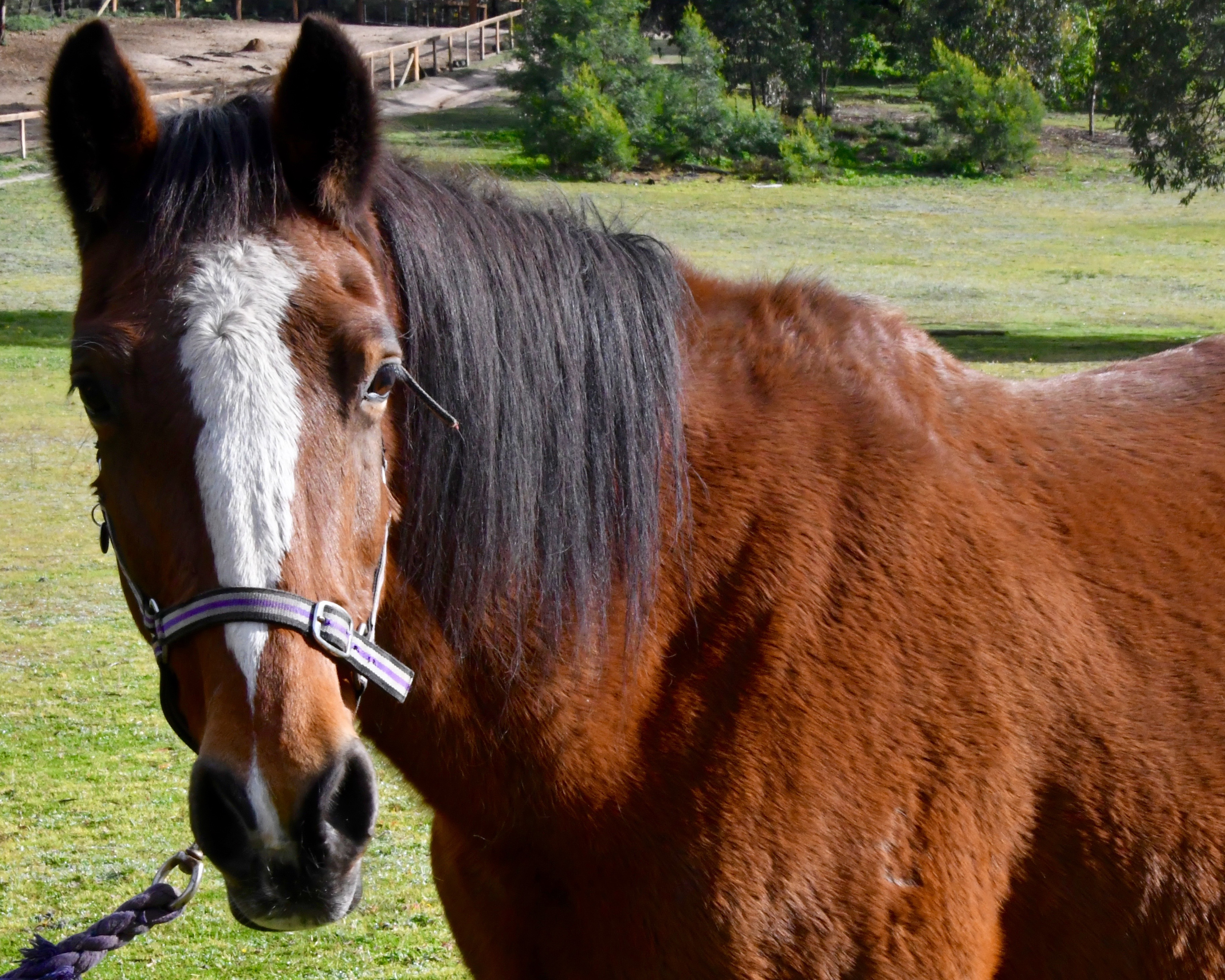 Lila
Lila, our 21 year old Percheron x Quarter Horse, is 15.1 hh. She likes people a lot, but food even more.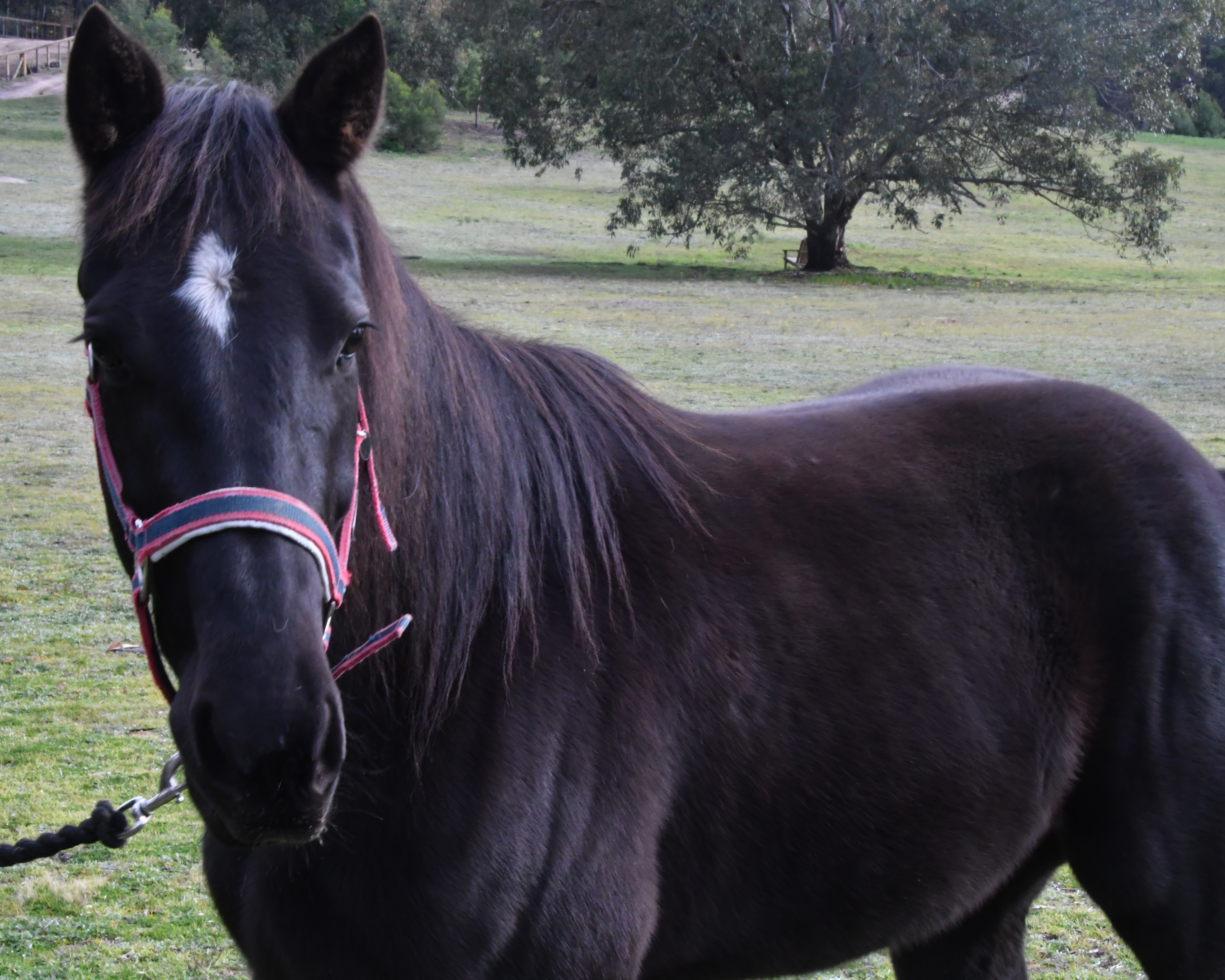 Bandit
Bandit is our newest addition to the herd. He's the biggest ladies' man of the gang!At just 4 years old he is learning to have a rider on his back.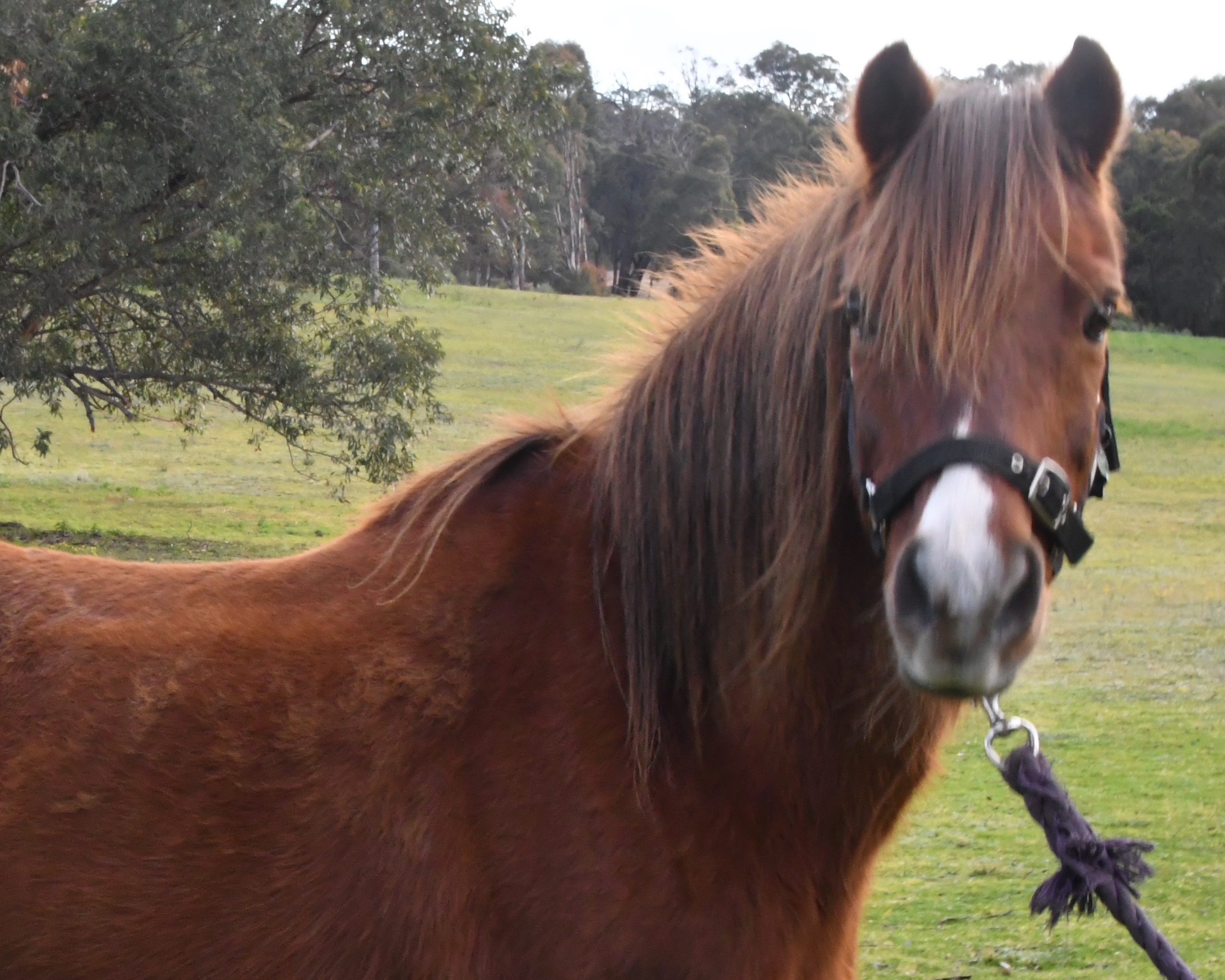 Digby
is only 13.2hh and is a lovely 21 year old Welsh Pony. He is really easy going, perfect for beginners, who loves being around people and the other horses.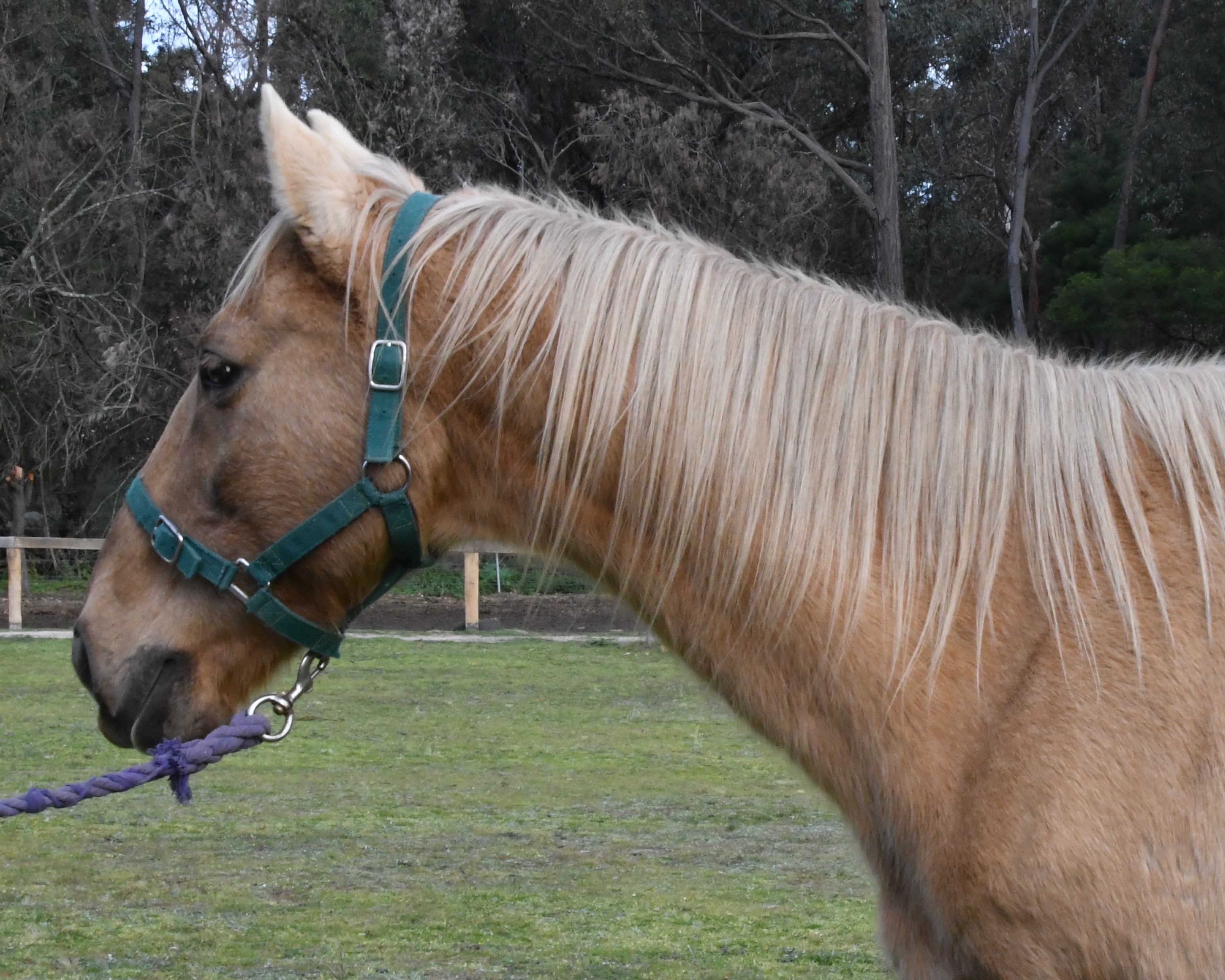 Bailey
this 15.2hh beautiful Australian Stock Horse is definitely a crowd favourite. He is 19 years old and has a very sweet and gentle temperament.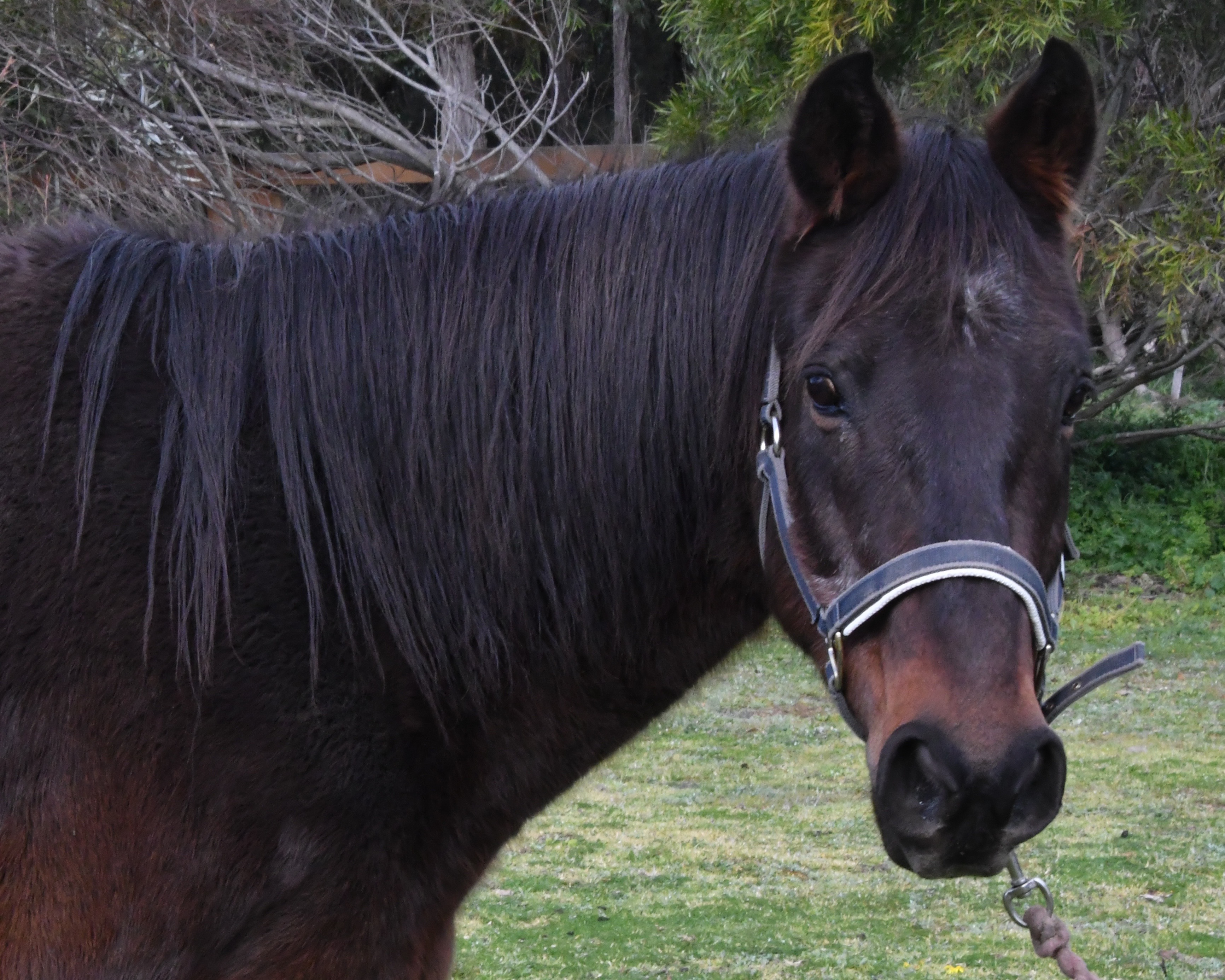 Moses
is a 23 year old Thoroughbred x Appaloosa, who was born and trained at Attunga. He stands at 14.2hh.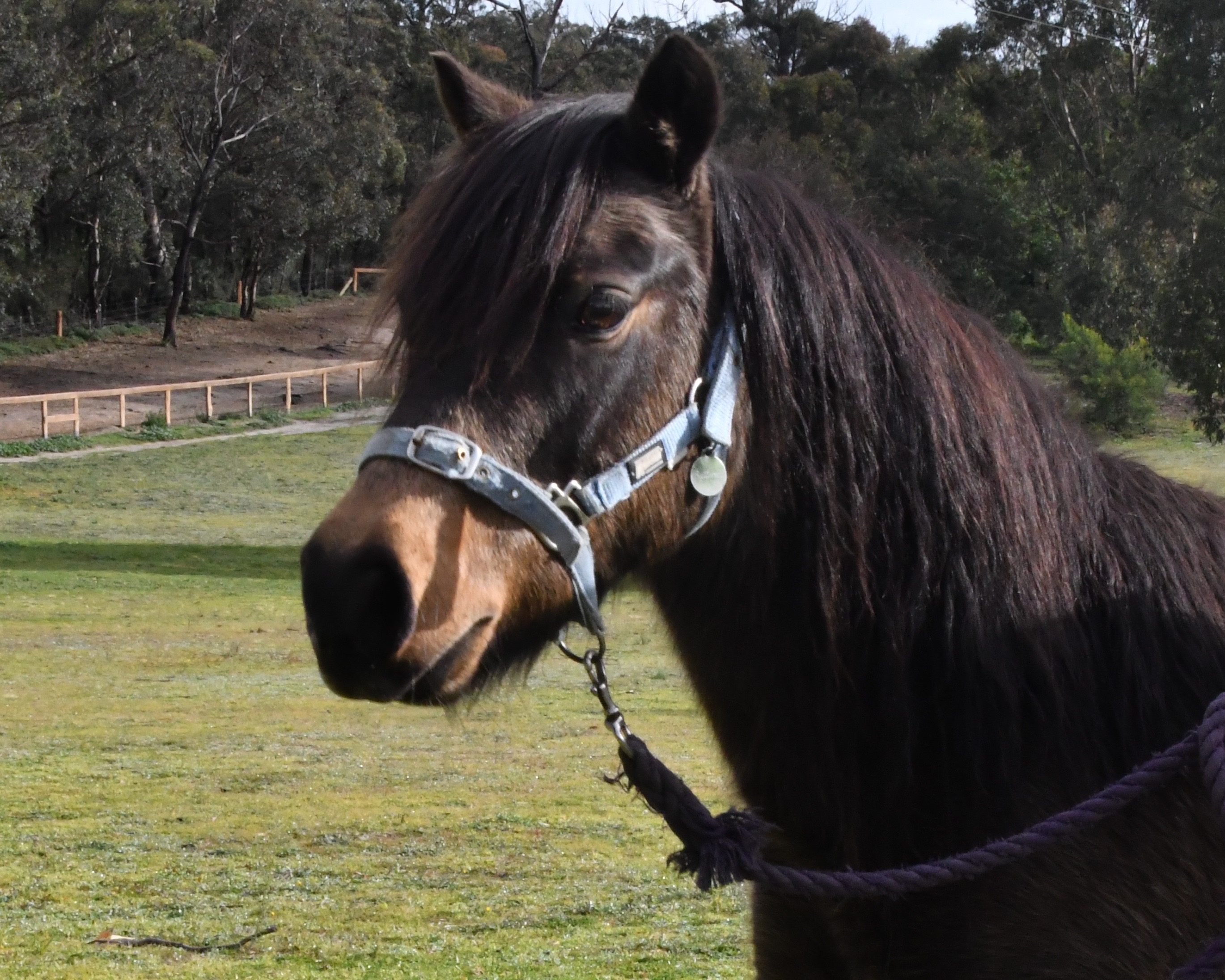 Butternut
is a little 12.1hh Australian Stud Book Pony. She is 15 years old, has heaps of personality and would prefer if you addressed her as princess.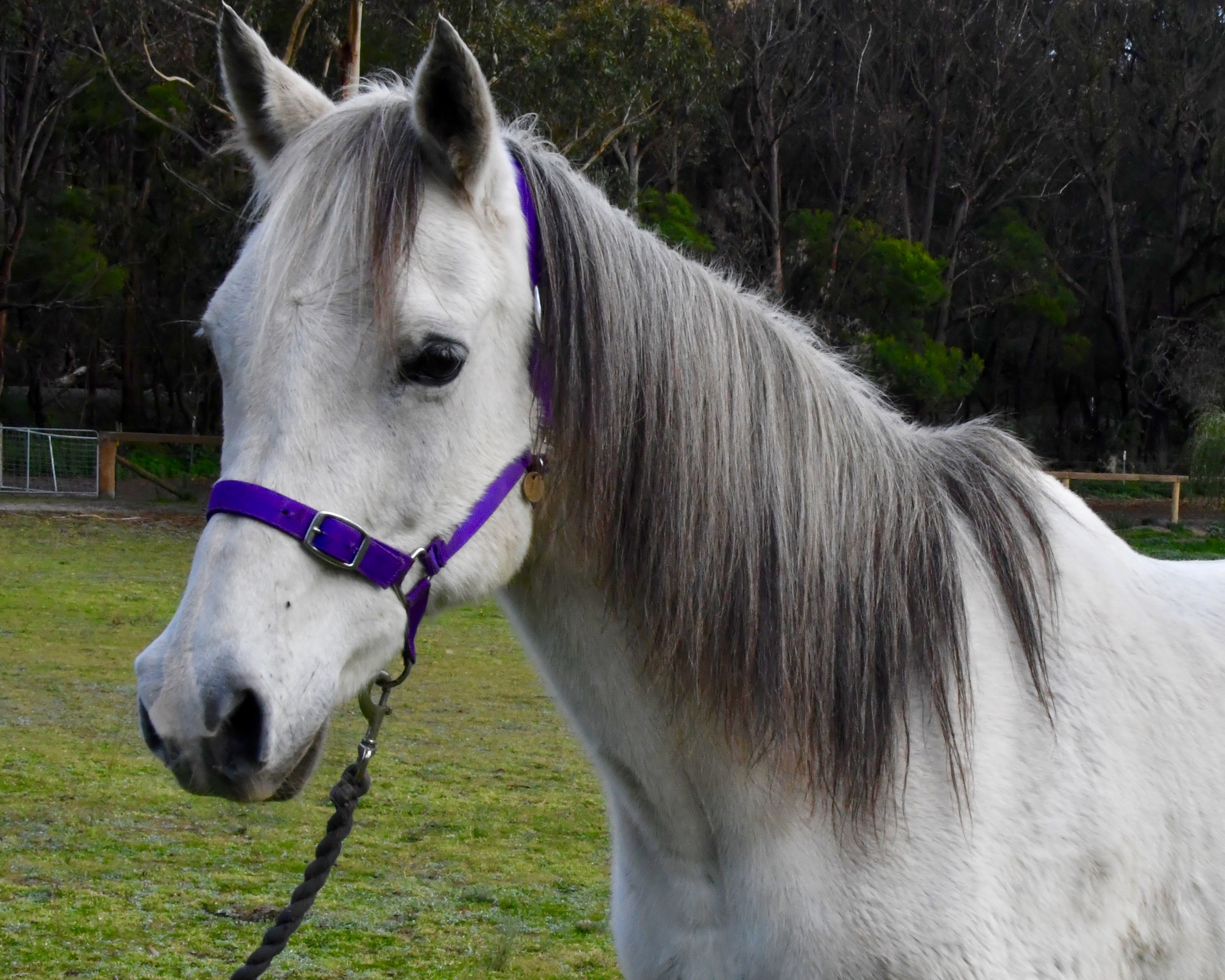 Malvern Zaamir
is a 14.3hh Arabian. He is 16 years with a lovely floating trot and smooth canter.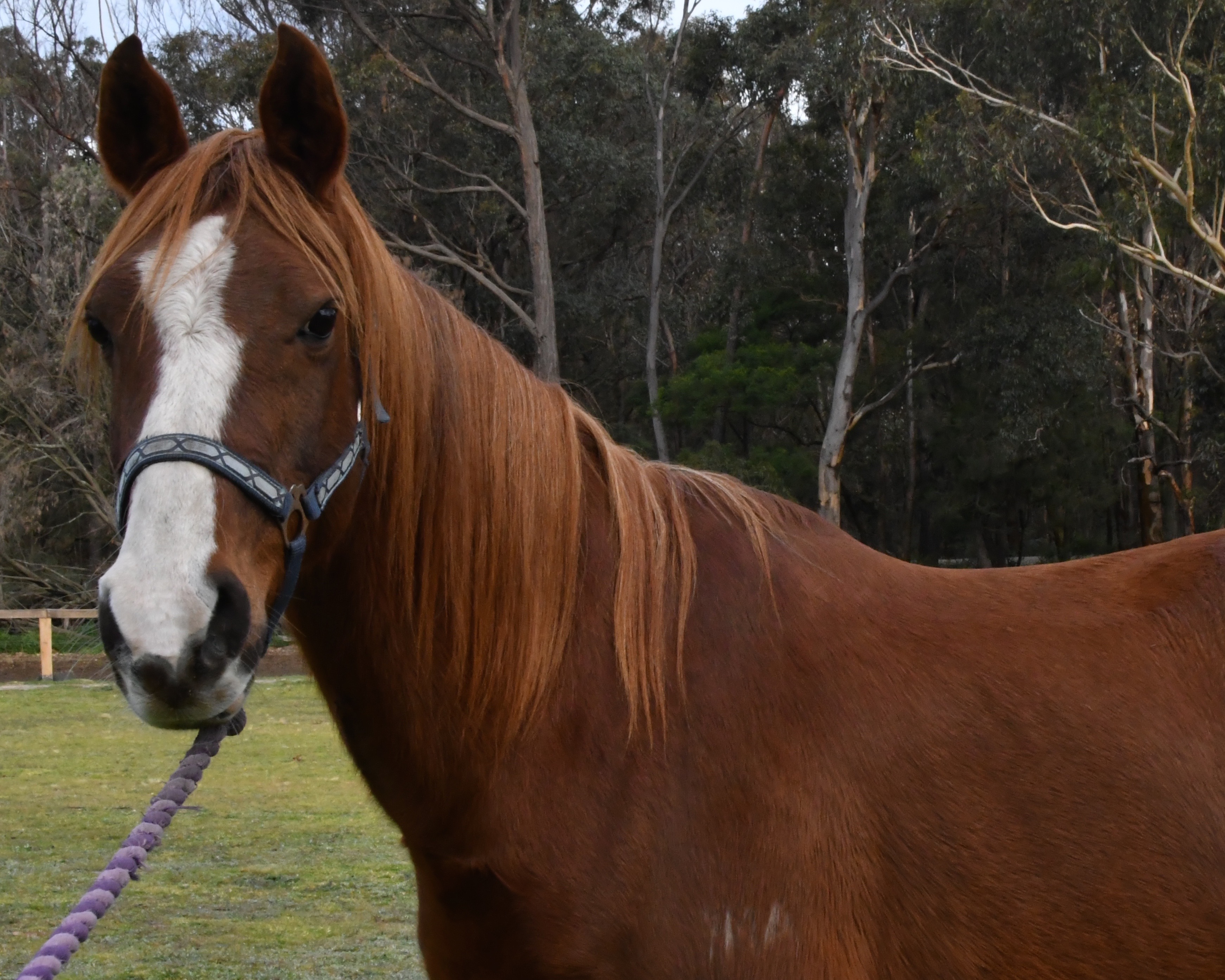 Malvern Lady Clara
is our most seasoned endurance horse, 14.3hh and 14 years old. Like most of our Arabs, she is from the Malvern Arabian Stud in NSW and quite the lady.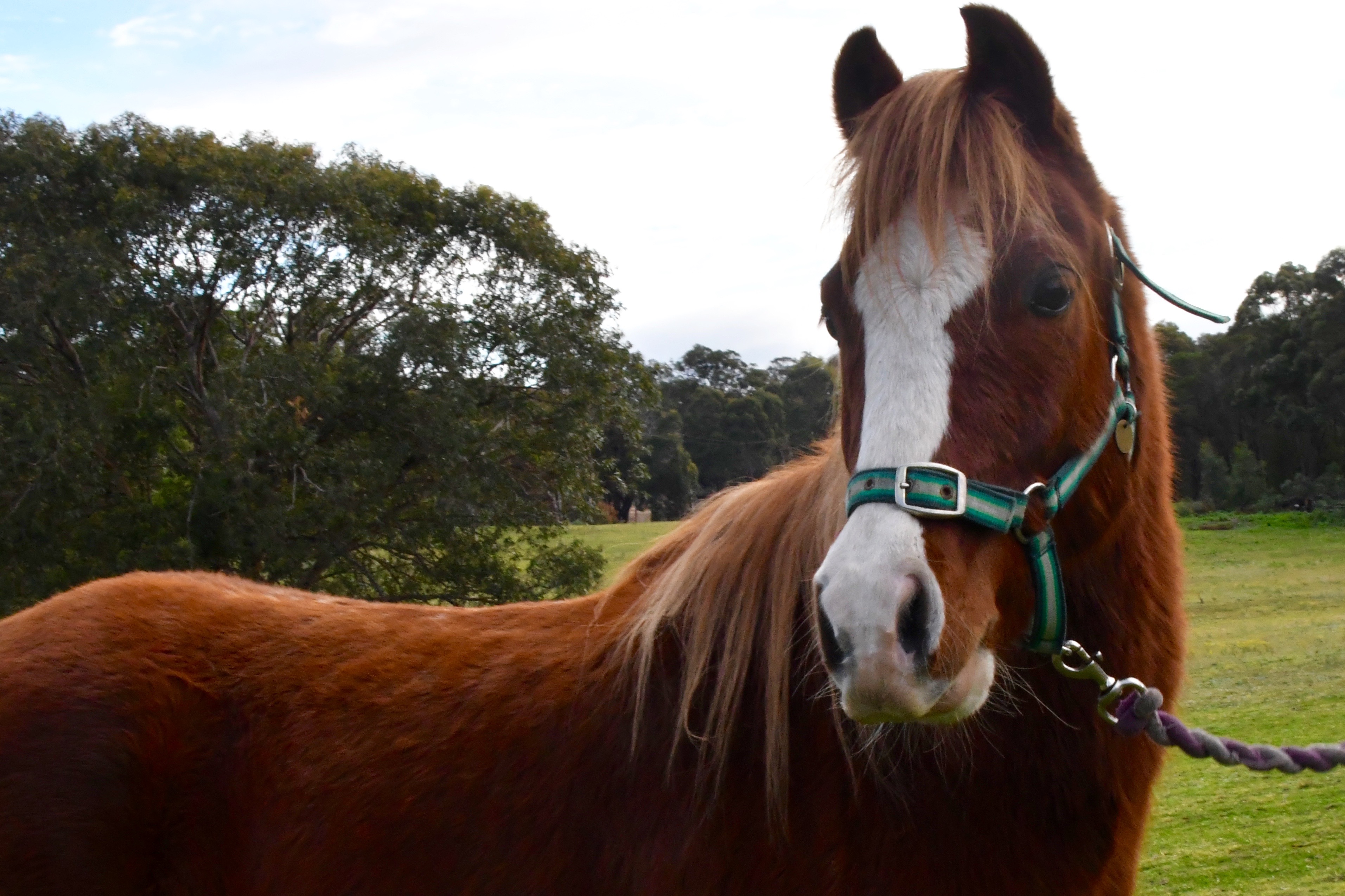 Chex
is a welsh pony, 8 years old, who we rescued from an abandoned stud. He is currently being trained by our staff and will soon be able to take you on a trail ride.
Oscar
is also a welsh pony, 8 years old; he came from the same place as Chex and though a little cheeky, he is very responsive to his training,
Malvern Sahara
is a 10 years old arabian who arrived in 2014. She has been in work and recently passed her first endurance training ride with flying colours!

Malvern Copperfield
is rising 14 years old, one of our stunning arabians endurance horses. He is 15.2hh and is enjoying the miles on the endurance courses.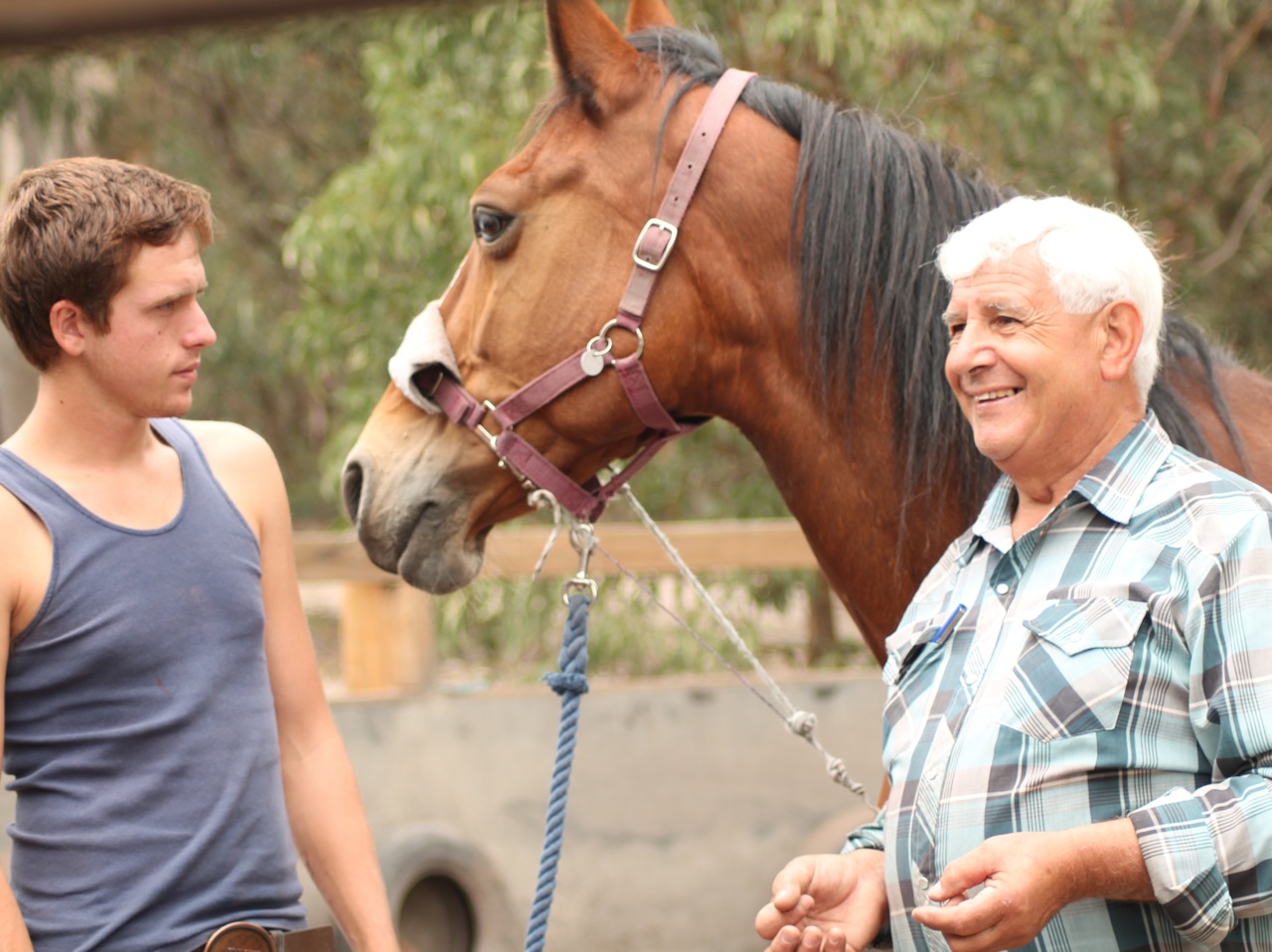 Frank and Training
Frank Calleja is a horse master and classical trainer who directs the training of our horses and interns. He is always gentle and very passionate about our horses and students and his methods always benefit the horses greatly.
He comes to Attunga most weeks to teach the interns how to interact with their horse and train them in the best possible way to get the ultimate performance from them.
Through time, commitment and perseverance he can take a complete beginner and have them riding a horse like they would have never imagined possible, in just 18 weeks.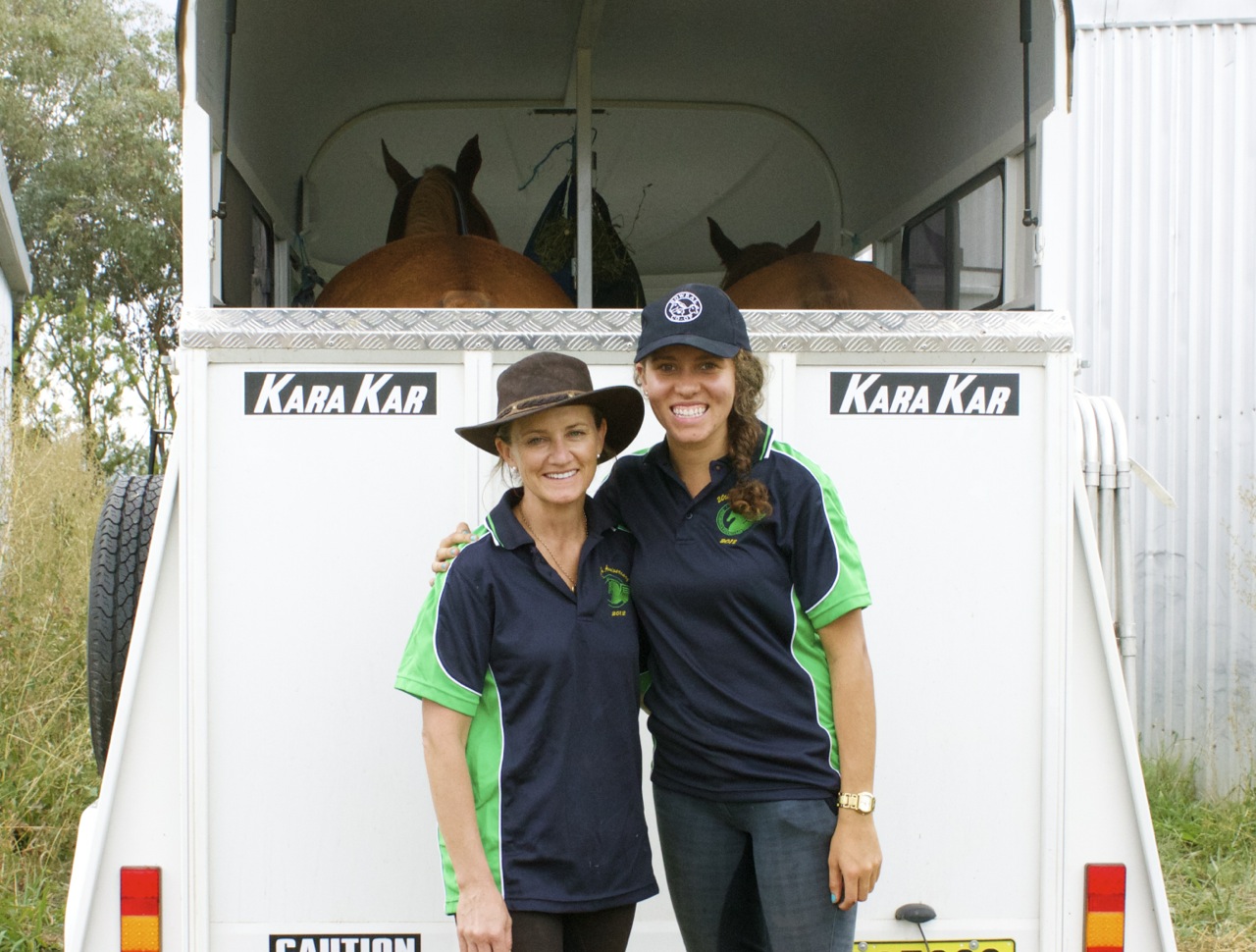 Endurance
Here at Attunga, some of our horses are training for endurance rides.
We travel all over NSW from St Albans to Gundagai, where we challenge them and ourselves to ride over long distances ranging from 40km to 80km a day. Because we are riding over all different types of terrain it is essential for our horses to be in prime condition.
Endurance riding is not an easy sport by any means; if you are there to get in, win and get out again you won't last long in this industry. In order to prepare our horses for these events a lot of hard work and training needs to be put in everyday, but the rewards that come after it are definitely worthwhile.
All of our endurance horses are Crabbet Arabians from the Malvern Arabian Stud in Exeter, NSW.
Ask us more about our training when you come to camp and we can also introduce to the horses.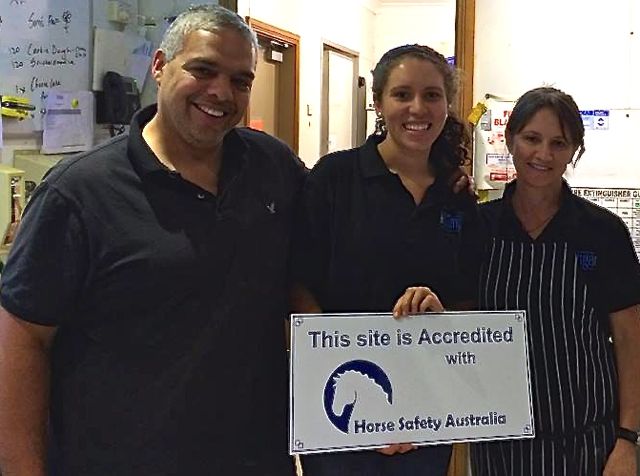 Site Accreditation
Attunga is now accredited with Horse Safety Australia.
A lot of hard work was put in for us to achieve this. We now have a wonderful safe program where people come and learn how to ride. Our staff are put through extensive training sessions in order for them to perform there tasks the best way possible keeping themselves safe, others safe and our horses safe.
We also have 2 accredited instructors through HSA that live on site. They are responsible for the training of the team and the welfare of the horses.
Our horse program is now better then ever and continues to grow.